The offering consists of low cost compact spectrometers, systems, and software for product analysis, research, education, and OEM. The instrumentation is of research grade and rugged for any environment – lab, process, or field.
Compact Spectrometers
The series of miniature spectrometers is a step up in low cost instrument design, offering CCD 2048 & PDA 512/1024 detectors. The units are engineered to have no moving parts, no detector sockets, ruggedized aluminum enclosure, and an integrated A/D digitizer for unmatched durability. Numerous models offer standard or high resolution (HR) optics for selected spectral ranges.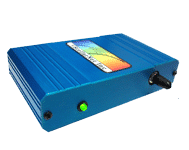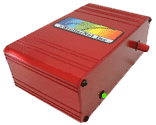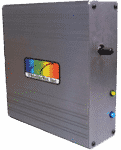 Modular Spectrometer Systems
The range is wide including many options and accessories addressing numerous applications and needs.
SpectroRadiometer Systems

LED Measurement
Lasers Power & Wavelength
Display Measurement
Solar Spectral Analysis
Handheld-Radiometer
NIST Traceable Calibrations & Light Sources

Color Measurement Systems
SpectroChemistry Systems
SpectroFluorometer Systems
ChemWiz Analyzer Development Kit
Raman Spectrometers and Lasers
Microscopy Measurement Systems
PORTA-LIBS and Plasma Emission Monitors
Fiber Optic Spectrum Analyzers
Optical Metrology Systems
Thin Film Measurement Systems
Haze Measurement Systems