Controlling Light By Mechanical Motion
Optomechanics products comprises components for the extensive field of applications that involve the manipulation of light, especially lasers. We offer a wide range of standard products including manual and motorized optical mountings and translation stages, as well as products in the fields of fiber, acoustic, and electro-optics.
Mirror and Optical Mounts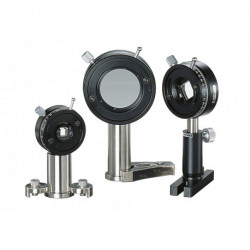 A wide selection of different holders with suitable accessories is available for both for OEM use as well as for laboratory setups and experiments.
---
Mounting Systems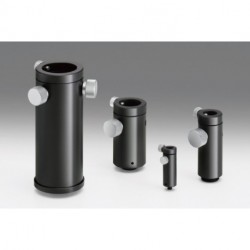 The offering includes rails, pedestals, posts, base plates, clamps, carriers, magnetic bases, post holders, spacers, adapters and much more!
---
Positioning Systems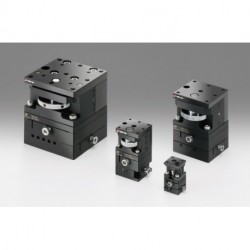 Positioning systems in various variants, sizes, and accuracy classes are available. Most of these products are designed for standard conditions, but they can be adapted for vacuum conditions upon request.
---
Choppers, Shutters, Scanners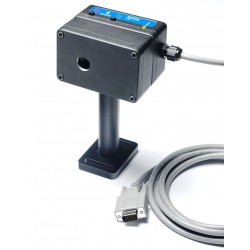 Laser beam shutters are available as combined shutters and beam dumps. A wide range of optical choppers is also offered as well as 1D scanners and beam deflectors